Szmit Nursery was established in 1982 in Pęchcin nearby Ciechanów by Joanna and Bronisław Szmit – graduates of Gardening Department of the Warsaw University of Life Sciences – SGGW. Initially, as one of the first in Poland, we were producing vegetative rootstocks for apple trees that had roots grown in sawdust. However, from the very beginning we planned to produce decorative trees and shrubs – not so popular at that time. In order to do so we started to create a collection that was then to serve as a motherstock. Thanks to the above, just after 1989, we were able to start production of decorative plants.
For the next 10 years we had been gradually developing production, increasing the assortment and developing infrastructure, what gave us a strong position on the newly created nursery market in Poland. We travelled around the world to observe the most modern solutions, which we then adjusted to our needs and implemented in our nursery.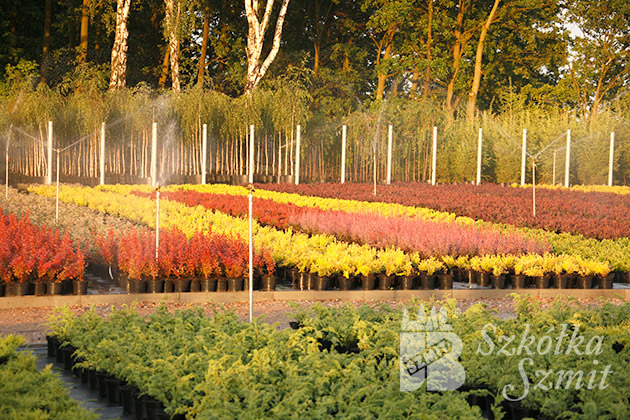 Very rapid development of the company took place after 2000. It was possible thanks to development of the Polish market and constantly increasing export. At that time the nursery's area was enlarged several times and a modern production hall was built. We invested money in specialised machines. As a result of the above and work of appropriately selected team,
quality
of plants we offered has been constantly improving.
Currently, we are one of the biggest and the most modern nurseries in our part of Europe. We are still increasing assortment of plants we produce – recently we added perennials and fruit-bearing plants to our offer. We are distinguished by high
quality
and very wide
assortment
. Thanks to the above our clients can find all the plants in one place. We are specialised in
novelties
and rare plants that notably supplement the selection commonly available on the market.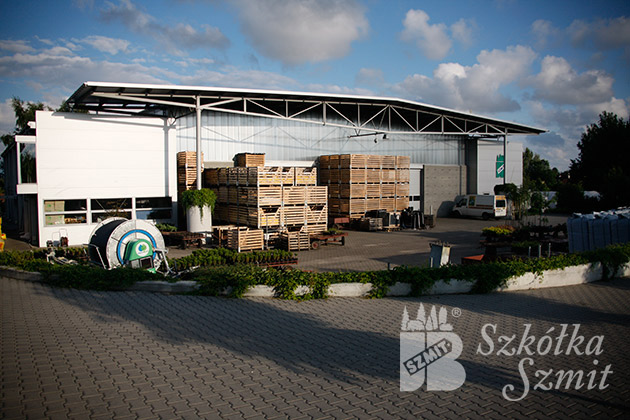 Nursery is not only our work, but most of all it is our passion. Thanks to this passion, professional and reliable knowledge, as well as years of experience, we managed to establish one of the biggest private plants collections in Europe – available for visitors in the form of a show garden. This is the place where we observe and test all plants available in our offer before their production starts. This ensures us that they are proven in our climate and can be recommended to our clients.

You are kindly invited to start cooperation with us.