Below please find a list of plants available in our Nursery this season (autumn 2023).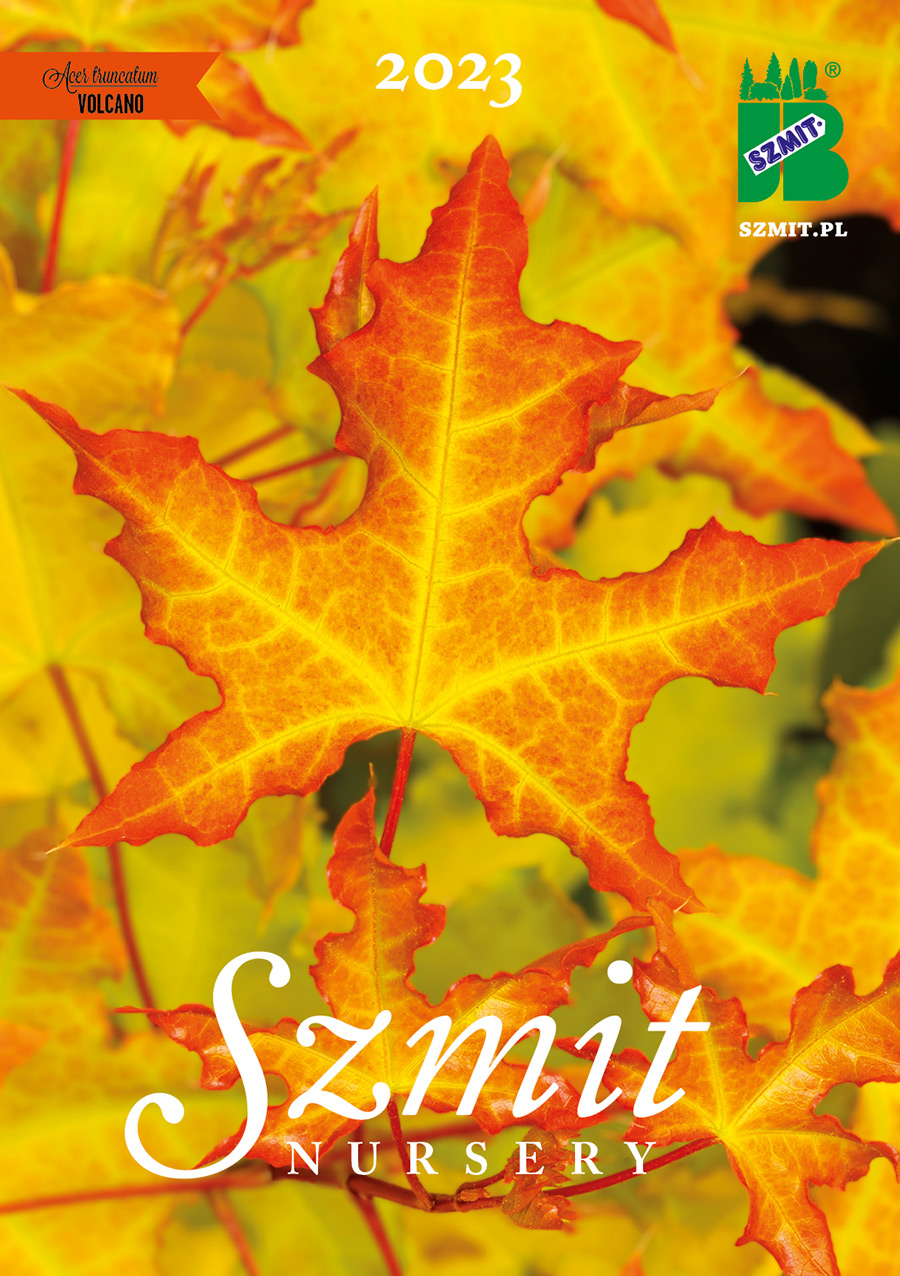 At the request of the interested parties we can send our price list (including wholesale prices) in a printed or electronic form (.pdf or .xls) -> 
contact


Selling terms and conditions
Prices
Prices in our offer are wholesale net prices. In the case of export of plants we do not add VAT. The wholesale prices are applicable for garden shops and garden centers, landscape architects, companies managing green areas, plant nurseries and other entities professionally involved in the plant business. Clients making a purchase of significant value at a time are offered additional discounts.

Our regular clients are entitled to pay by transfer.

We send the wholesale offer on your request.

Transport
The Nursery has its own means of transport and offers deliveries of plants to any place in Poland, under conditions agreed each time with a client. We are also able to organize transport to any place in the European Union.

Orders
Please send orders to our e-mail address: This email address is being protected from spambots. You need JavaScript enabled to view it.
Bigger orders are completed within 2–7 working days.
We realize orders for field-grown plants from 01 September until 01 May.

Export
We are highly experienced in export of plants and we are fully prepared for it.

Individual sale
You can purchase all plants included in our price list as well as many other plants at our retail outlet located within the Nursery premises. In season the store is opened from Monday to Friday from 7 a.m. to 6 p.m. and on Saturdays from 7 a.m. to 3 p.m.
Retail prices, approximately 30–50 % higher than the wholesale prices, apply in the case of retail sale.

Retail sale through mail-order is not available!