We are pleased to inform you that our new catalogue for the autumn 2017 – spring 2018 season has been issued. It contains a wholesale offer for all the plants produced by our Nursery as well as selling terms and conditions.

This year's price list includes over 300 plants offered by our company for the first time. Many of them are presented for the first time on the Polish nursery market.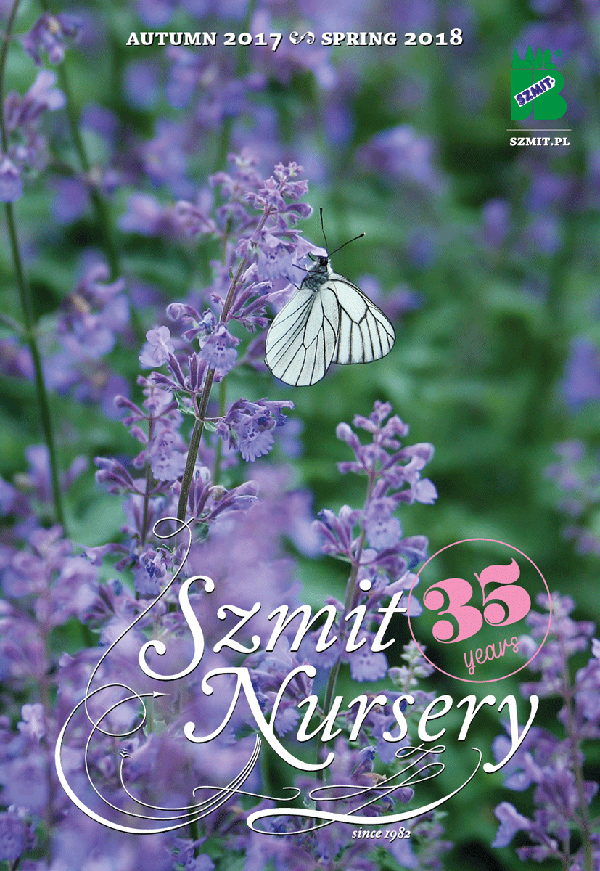 We recommend to pay special attention to original English roses of David Austin. Each of them has a certificate, a colorful label and an attractive flowerpot. "Proven Winners" blooming shrubs also enjoy huge popularity. They are sold with license labels, in colorful pots. New varieties of Chaenomeles with uniquely large, semi-double flowers resembling flowers of Camellia (Chaenomeles ×superba, varieties: 'Mango Storm' PBR, 'Pink Storm' PBR, 'Scarlet Storm' PBR,) are available. We have again extended our assortment of perennials.
At your request, we can send you a printed catalogue free of charge ->
This email address is being protected from spambots. You need JavaScript enabled to view it.