We are pleased to inform you that our new catalogue for the autumn 2020 – spring 2021 season has been issued. It contains a wholesale offer for all the plants produced by our Nursery as well as selling terms and conditions. This year's
catalogue
is dedicated to all plant lovers – both those with years of experience and those who have just started discovering how beautiful communing with nature could be.
The current offer includes over 400 novelties.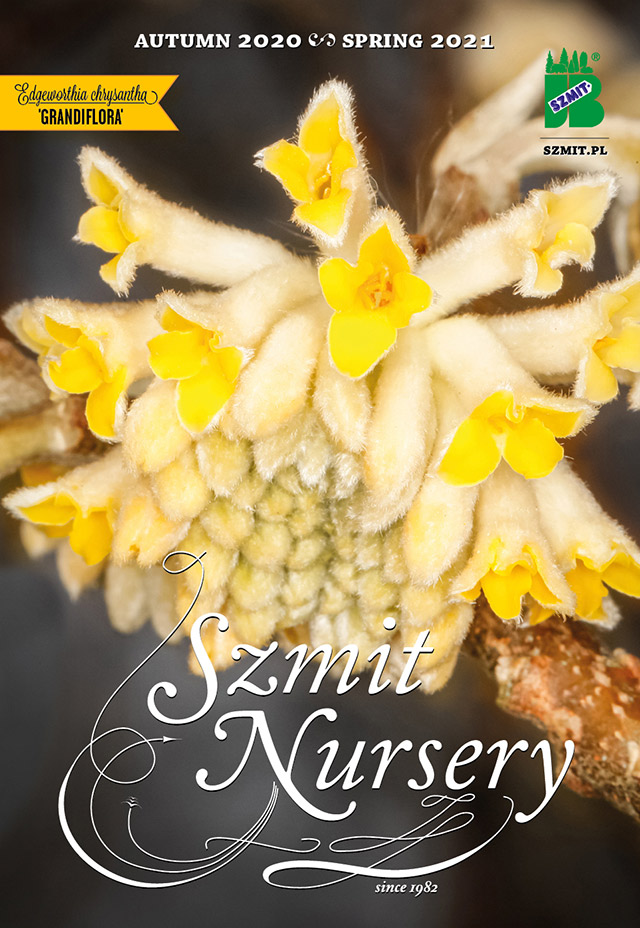 This year we have again extended the offer of terrace plants that can be cultivated outdoors for the majority of the year, and taken indoor only during the winter season. This year's novelties include but are not limited to
Albizia, Ceanothus, Lagerstroemia, Nandina
. These are extremely decorative plants that adapt well to cultivation in pots, and in the warmest regions of Poland, can also be planted in soil.
We have also enlarged the offer of beautifully blooming
Wisteria
, which are now being produced in larger 9-liter containers. These are large attractive plants, up to 1.5-2 m high.
For years, we have been observing interest in oriental style gardens (this year the interest is even more stronger due to limitation involving distant travelling). Responding to new requirements, we have introduced 4 varieties of
Fargesia
– an inherent element of Oriental landscape, which are able to winter in Poland. We are also offering 4 varieties of
Hibiscus moscheutos
– perennial plant with spectacular, large flowers, up to 25-30 cm in diameter.