We are pleased to inform you that our new catalogue for the autumn 2022 – season has been issued.
This year we are celebrating 40th anniversary of functioning of our Nursery. On the following pages you can find a short historical overview of the Nursery. It presents our accomplishments over the last four decades.
The current catalogue includes over 380 plant novelties. Similarly to the last year, the offer of Cercis has been enlarged. These are exceptionally resilient plants, resistant to the changing climate, such as dry and hot summer.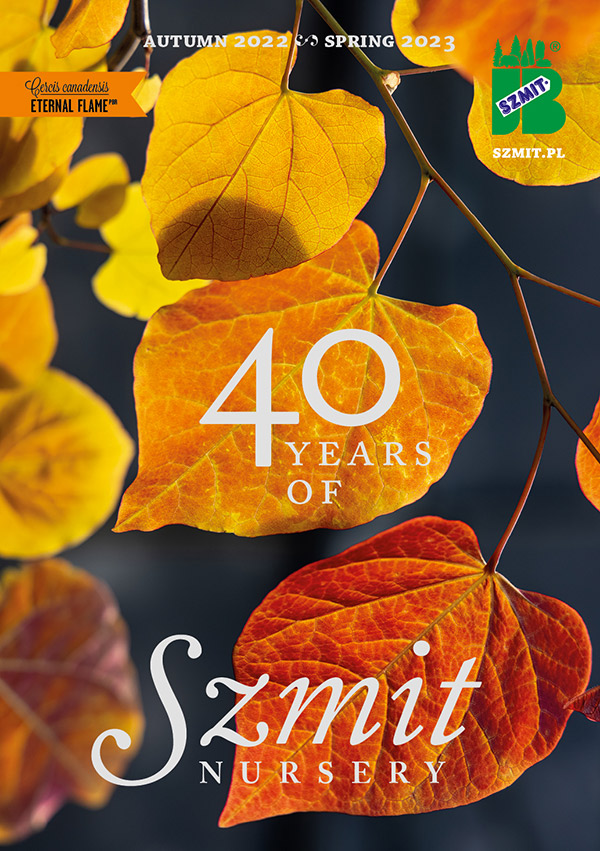 New American variety of Eternal Flame (
Cercis canadensis
Eternal Flame 'NC2016-2'
PBR
), as well as the variety with golden leaves Golden Falls (
Cercis canadensis
Golden Falls 'NC2015-12' PBR) are worth paying special attention to.
You can find the whole assortment here
.